Mon dieu qu'il est beau, coloré, vitaminé, bref tout ce que j'aime!!
Du coup ce mois-ci j'ai fait deux pages et deux cartes, il m'a énormément inspiré même si au début on se dit qu'on va avoir du mal au vu du papier avec les petits cochons
La première page répond au nouveau challenge lançé par Marie Cappelle, un challenge que vous pourrez retrouver dès à présent tous les mois lors de la sortie du kit mensuel
Il fallait donc faire un page féminine et printanière
To the Papertrey Peeps:
Hi Peeps, how is everyones day? mine is fine!
Today I'm sharing with you two layouts and two cards made with the Scrapdeco's april kit
It is composed with fabulous Jilibean Soup papers "Chicken Noodles"
Here's my first layout
Voici ma page:
et encore une petite page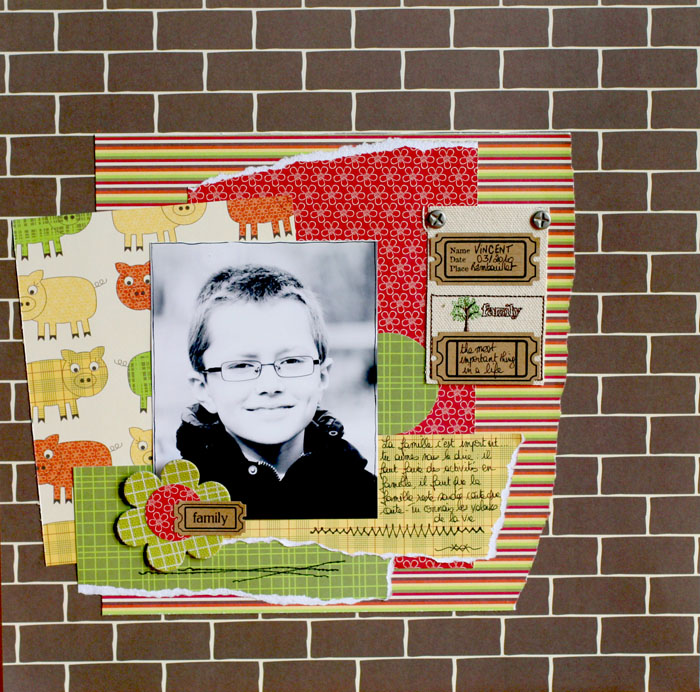 et enfin pour finir deux petites cartes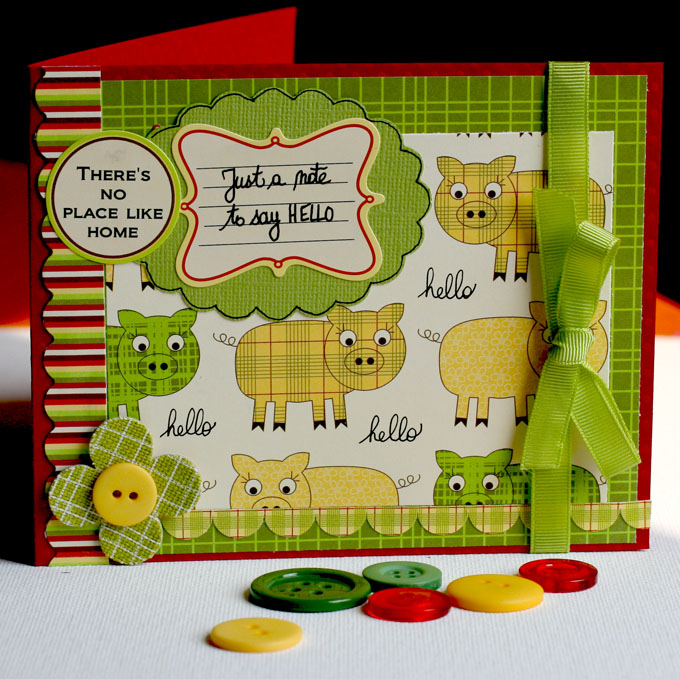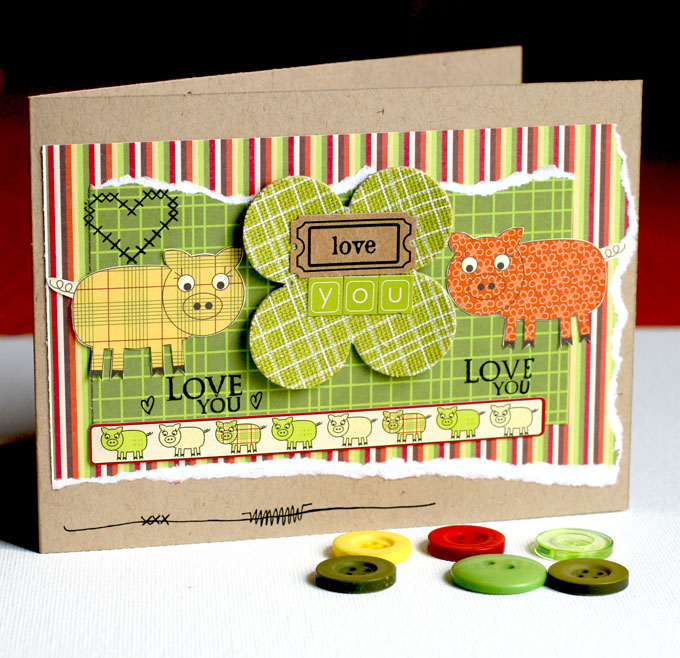 et voilà c'est tout pour aujourd'hui, merci pour vos petits passages réguliers et vos petits mots doux que j'ai tant de plaisir à lire
Thanks a lot for stopping by, I love so much reading your sweets comments