Ce mois-ci, Gene nous a encore concocté un kit magnifique pas du tout dans mes couleurs habituelles mais il m'a fait complètement craqué du coup ce kit m'a réconcilié avec les pages;-) ouiiii vous avez bien lu, j'ai fait des pages et ça faisait longtemps que je n'avais pas pris de plaisir à les faire!
Regardez donc ce kit magnifique avec ses beaux papiers Paper Loft
This month, the Scrapdeco's kit is composed with the beautiful Paper Loft papers
I didn't make layouts for a few months but my mojo is back; yeah!!!
Ce mois-ci j'ai donc fait deux cartes et deux pages: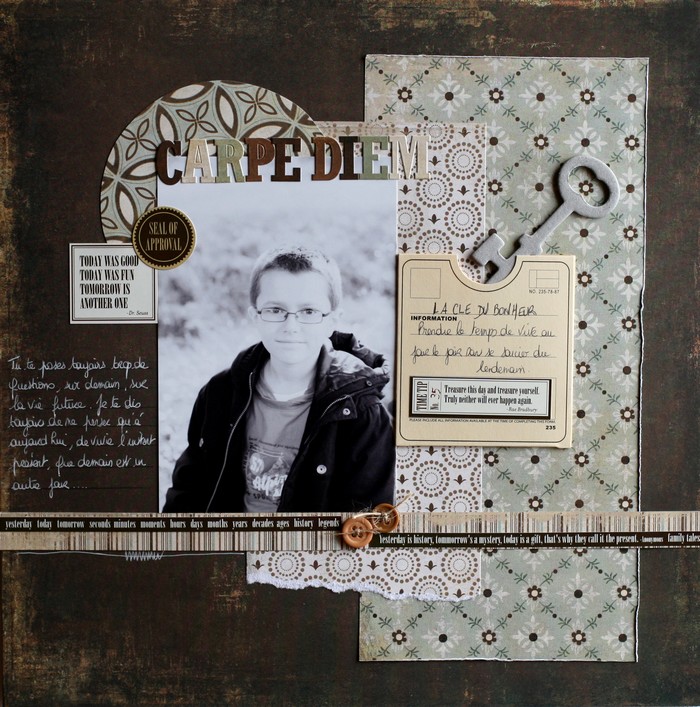 Voilà c'est tout pour aujourd'hui et pour quelques jours aussi, ici les vacances scolaires débutent ce soir, donc le scrap sera en pause pendant ce temps-là
Merci de vos petites visites régulières
Bizzz
Marinette