Coucou à toutes,
Pour aujourd'hui, une petite carte avec pour thème la naissance!
J'aime beaucoup ces papiers Swilcard, ils sont vraiment très très beaux avec leurs couleurs toutes douces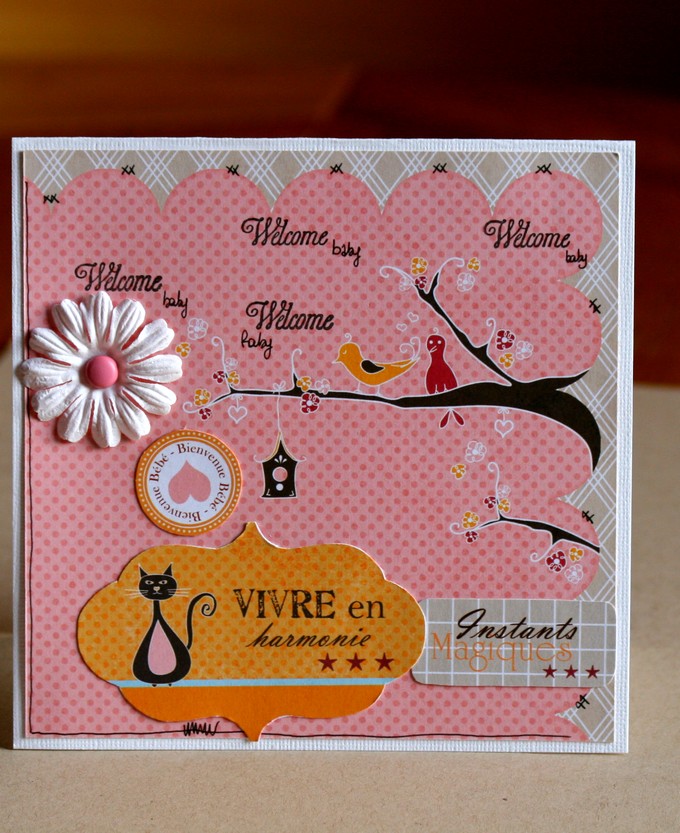 Papiers Swilcards, etiquettes Swirlcards
Stamp Welcome "PapertreyInk"
For the Papertey Peeps:
Hi Ladies,
Today, a birth card made with Swilcard papers, so gorgeous...
Thanks a lot for your comments on my previous posts
Have a nice monday!